SAVE THE DATES
13 November 2020
ARE YOU READY?? 🔥🔥
🎬 Officine Social Movie -the First international Festival of short film on a social theme
🗓️ November the 30th – December the 1st – December the 2nd
📺 live from CINEMA EDEN AREZZO on channel of Teletruria
⚠️ Becomes the protagonist of the Festival! From November the 20th to December the 1st vote your favourite short film on www.officinesocialmovie.com, the most voted short film will win the mention as 🏆Popular Jury Prize!!
staytuned, there will be super guest at the festival!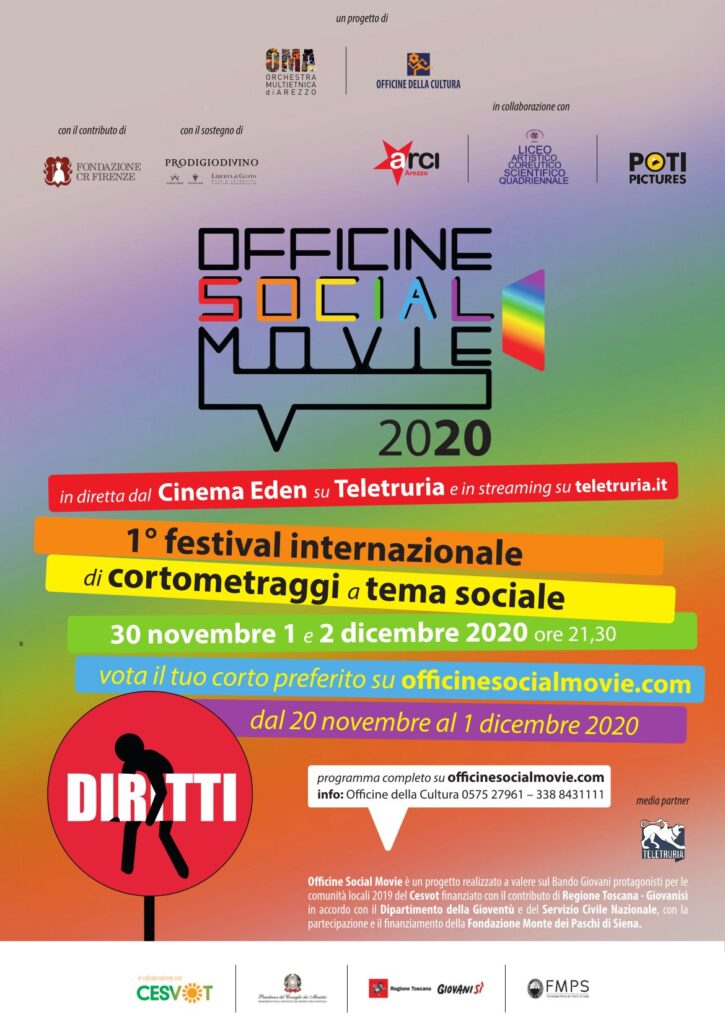 The project #OfficineSocialMovie has been made possible to contribution by Fondazione CR Firenze